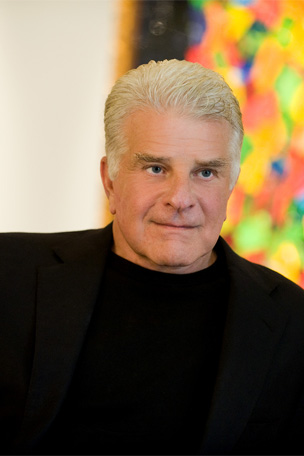 Philip J. Romano is an investor, entrepreneur, artist and nationally-renowned restaurateur. Involved in the restaurant business for over forty years, in the course of his career, he has created over twenty-five concepts, including Fuddruckers, Romano's Macaroni Grill, Spageddies, Cozymel's, Rudy's Country Store and BBQ and Eatzi's Market & Bakery.
Some of his many awards and accomplishments include the following:
Nation's Restaurant News – Top 20 restaurateurs in the year 2000
Nation's Restaurant News – 1995 Innovator of the Year
Nation's Restaurant News – 1995 Hot Concept of the Year" award for Cozymel's and in 1996 for Eatzi's Market & Bakery
Advertising Age's – The top 100 innovative and inspiring marketers who have most successfully established or repositioned a brand
Sullivan College – 1998 Great American Restaurateur Award
Dallas Business Hall of Fame
Texas Business Hall of Fame
The AJC Dallas Human Relations Award
Romano currently owns and operates the following restaurant concepts: eatZi's Market & Bakery, Nick & Sam's Steak & Fish House, Nick & Sam's Grill and Coal Vines Pizza. He and his family established a charitable foundation, Hunger Busters, providing food to the hungry and serves over 160,000 hungry schoolchildren in Dallas. Romano currently serves on the Board of the Cox School of Business at Southern Methodist University.
Romano has recently created Trinity Groves, approximately 90 acres at the foot of the Calatrava Bridge in Dallas. The first fifteen acres will be a restaurant concept incubator. Its purpose is to create brands and induce entrepreneurs to start businesses and create jobs and tax revenue for the city of Dallas.