Media
---
---
Celebrating the 20th Anniversary of Eatzi's
Phil Romano talks about the 20th anniversary of Eatzi's
Holiday Desserts Starring Peppermint!
A pastry chef from Eatzi's Market and Bakery shows us some tasty peppermint desserts.
What is Eatzi's?
Welcome to Eatzi's Market & Bakery, a European-style eatery, where every day is another chance to create great food for great people! We make the food you've eaten your whole life and the food you've never tried before with the help of a team committed to superb service. Our atmosphere is intimate but casual, so we make it easy to select and savor exactly what you're craving.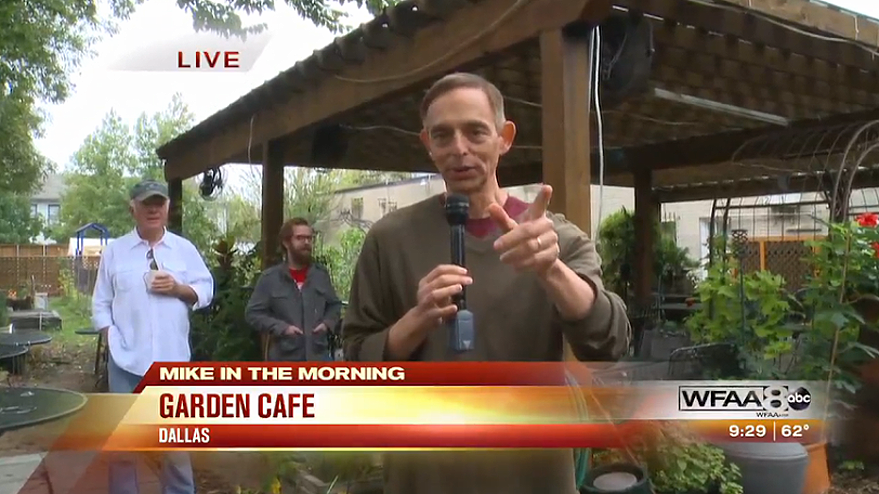 In the Garden at the Garden Cafe
Mike in the Morning
Take a stroll through the garden at the Garden Cafe WFAA
From WFAA: Pumpkin Palooza
2015
Great tips on making pumpkin pie and bread eatZi's Market and Bakery pastry chef Thierry Meignein shares his tips for baking the perfect pumpkin pie and bread.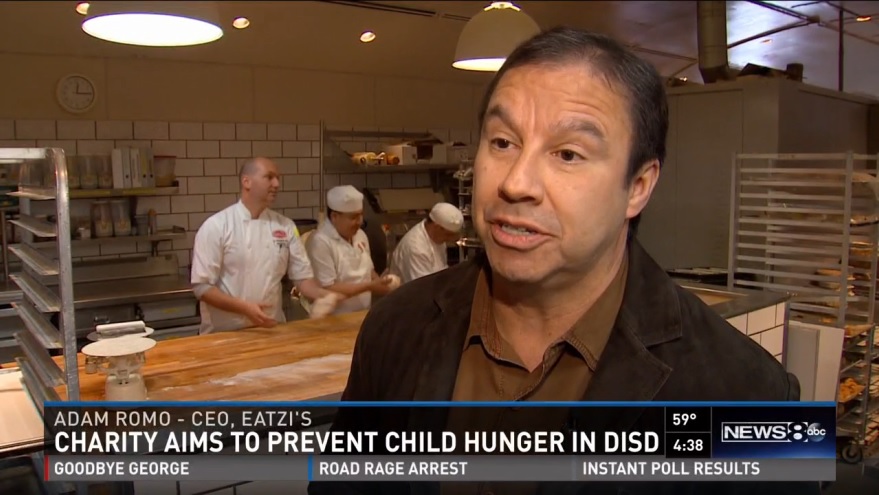 Eatzi's supports Hunger Busters in Preventing Child Hunger in DISD
2015
Hunger Busters is a group focused on feeding children that face food insecurities in DISD. The organization has a 'natural partnership' with Eatzi's and makes over 800 meals per week.
Adam Romo's interview on the Playmakers Talk Show
2014
Listen to Adam Romo being interviewed on the KAAM 770 am Play Makers Talk Show with Steve Klein
Live Opera Flash Mob
2014
Shoppers at Eatzi's Market & Bakery in Dallas, TX are caught off guard when opera singers disguised as employees break out in song.
Dallas Business Journal
1/10/2014
FACETIME: Adam Romo
Cooking on Fox 4
9/20/2012
Television segment featuring eatZi's
World's Greatest Segment
9/20/2012
Television segment featuring eatZi's
Good Morning Texas
3/24/2010
Dr. Sue shows her chocolates at eatZi's
33TV News
3/16/2010
Chef Jay talks "Salads for Spring"
Good Morning Texas
9/14/2009
Chef Jayshows Flank Steak